Nolan Vaughn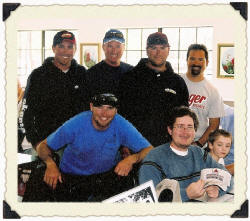 Nolan and B.A.S.S. Pros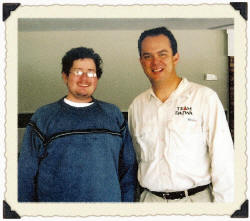 Nolan and Bassmaster Classic and 2003 Angler of the Year, Jay Yelas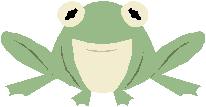 Become a Sponsor
or Donate

No joy is greater felt than that of a child's laughter while enjoying catching a fish. If that child has been diagnosed with a life-threatening disease, the child's laughter increases the joy tenfold. This is the reason members of "The Wish to Fish Foundation" feel blessed with each wish we grant.
If you would like to share in this joy, simply contact:
Don Hampton
903-383-7748
or Email Us
"Bassmaster Pros add to success of "Wish to Fish" trip on Lake Fork"

By Don Hampton - March, 2005
The joy of giving is its own best reward and members of the "Wish to Fish Foundation" are blessed each time they are called upon to share their love of fishing with a special child. Such was the case when Cypress Basin Hospice contacted me in regards to a 17-year-old patient in their care. Nolan Vaughan of Leesburg, Texas has loved to fish all of his life and wanted to go one more time. They informed me that time was limited and if the trip could be done it needed to occur as soon as possible. When the call came in on Friday March 18th, myself and most of the other members of "Wish to Fish" were at the B.A.S.S. Federation Top 6 State Championship on Richland Chambers, so time was definitely of the essence upon our return.
With each "Wish to Fish" trip, we provide lodging, meals, and all fishing equipment. Along with this each child is presented with their own new rod n' reel. All members of the family receive T-shirts, courtesy of Wave Industries Inc., and each member receives a fishing cap courtesy of Wave and "The Fisherman's Guide News". With the support and sponsorship for the program from many of the businesses on Lake Fork a trip can come together in a matter of days. The most difficult problem we face at present time is obtaining a pontoon boat to take our participants out in. For this trip the problem was solved by Sue and Bobby Ricks of Oak Ridge Resort with the loan of their 2004, 21' Aloha.
With all preparations completed the Vaughan family was invited to enjoy the pleasures of Lake Fork. Wednesday evening they arrived to be lodged courtesy of Oak Ridge Resort. For his trip Nolan was accompanied by his best friend Chris, his 7-year-old brother Matthew, and his mother and father Alice and John. At 7 a.m. Thursday morning the family and crew which consisted of my wife Sue, Lake Fork Guide Kenneth (Gator) Jones and Texas Trails Bassmasters members Albert Jordan, LaRoyce McDaniel, David Mann, Sam Hooten and Bill Morgan enjoyed breakfast courtesy of Oak Ridge Resort and then set out for a great time of fishing on Lake Fork.
For the morning fishing crappie and barfish were our targets but we only scored with minimal effect. Luckily Gator brought his "Jugs by Bert"! We set these out before locating our starting spot and were rewarded with good-sized catfish when we came back to retrieve them before lunch. Nolan's friend Chris reeled in the largest catfish but Nolan was close behind him.
Nolan and Bassmaster Classic and 2003 Angler of the Year, Jay YelasKenny and Becky Moser of Moser's Restaurant furnished lunch for the family and crew. Along with the great food Nolan truly had a terrific lunch special when touring pros greeted him. Lake Fork's own B.A.S.S touring pro Kelly Jordan, along with pros Bink Desaro, Brett Hite, Zachary Thompson, and Fred Roumanis presented him with an autographed Citgo /Bassmaster cap. If this wasn't a treat to make a young angler's heart skip a beat, the appearance of Bassmaster Classic and 2003 Angler of the Year, Jay Yelas would. Jay came to greet Nolan, signed his cap and spoke with him like he'd known him all of his life. Jay is also sending him a copy of his book. All of these pros will always be "Champions" in my book for the joy they brought to this young man's life that day.
Fishing that afternoon proved better. Nolan caught three bass that would make any tournament fisherman envious. All bass were released but the catfish, crappie and barfish will be released to the grease. These fish were cleaned, filleted, and packaged by Gator and Albert Jordan for the family to take home and enjoy.
The day was concluded in joyous companionship with dinner at and compliments of Andy and Carolyn Johnson, owners of A.J.'s Fish House. Members of the crew were joined by their wives and with the great food all members of the party were treated like royalty. "We haven't seen Nolan eat this much in a long time," said Alice and John. I thought we were going to have to wheel Nolan out with the wheelbarrow Andy has in his restaurant for those who eat too much. With dessert concluded all that was left was the sadness of departure.
For all of you that read this story please put Nolan Vaughan in your prayers. He suffered with leukemia at three-years-old and had a brain tumor removed at age 16. He has now at age 17 been diagnosed with three inoperable brain tumors with the worst being located in the frontal lobe of his brain. Rejoice in the health you have and pray for the less fortunate.

"God Must Have Needed a Lil' Angler!" All on Lake Fork that were touched by Nolan Vaughan and felt the warmth of his smile during his "Wish to Fish" trip here on March 24th, know he will be greatly missed. On April 23, 2005 Nolan passed on to join the heavenly host of anglers that have gone on before him.
The "Wish to Fish Foundation" is a non-profit organization. Any child 4-years old and up that has been diagnosed with a life-threatening illness is eligible to participate in the program. Because of funding we cannot bring them to Lake Fork but once they get here we take over from there. If you know a family with a child that meets this criteria, please inform them of our program and have them call so we might schedule a day in the sun on beautiful Lake Fork for them.
For scheduling or more information contact:
Don Hampton
903-383-7748
or Email Us